Nowadays, search engine optimization (SEO) is very important for every new website. Without the visibility, exposure and credibility SEO can ensure, a lot of websites would be left forgotten in the dark corners of the online world.
The main reason is that today's online market is highly competitive and quite oversaturated. Many web owners, however, neglect SEO for one reason or another.
Some believe SEO takes too long to produce viable results, while others lack the necessary skills and know-how to properly optimize their websites.
But what if your website platform can help you out with SEO in more ways than one? The fact of the matter is that WordPress (WP) is an ideal solution for these types of situations.
WP went from being a simple open-source blogging platform to one of the most powerful content management systems (CMS) very quickly.
Today, WP can help you do whatever you want with your website, including proper search engine optimization. With that in mind, here are a few reasons why WordPress is good for SEO.
1. Restructuring permalinks
Uniform resource locators (URLs) play a vital role in SEO. When a new page is created, it's usually not very SEO-friendly. Every page, individual content piece or blog post you add to your WP site is assigned with a permanent web address, hence the name permalink.
However, their default structure makes it difficult for search engines to crawl and index them properly. Furthermore, users don't know where the permalink will take them because there's no context to it. Here's an example.
A URL that's not SEO-friendly looks like this: https://www.yourwpwebsite.com/?p=179b2. As you might imagine, you have no idea where this link might take you.

On the other hand, an SEO-friendly URL looks like this: https://www.yourwebsitename.com/category/blogposts/post name. This link describes where it goes and it provides context to both users and search engines alike.
What WP does is allow you to seamlessly restructure your permalinks. Just go to Settings>Permalinks on your WP console and start restructuring. You'll have to do this for all of your pages so that search engine crawlers can do their job and index your pages accordingly.
2. Internal and external links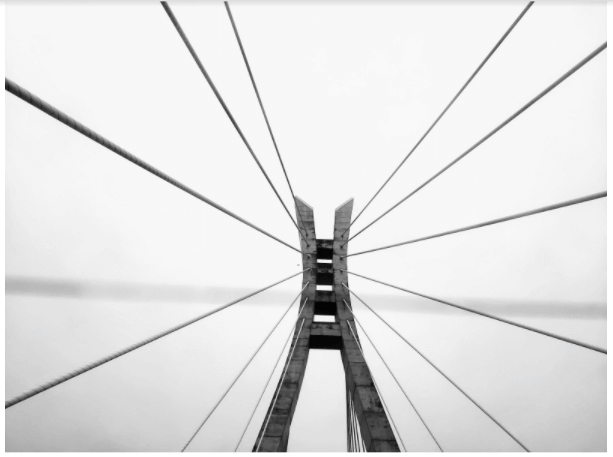 Speaking of permalinks, search engines, such as Google, often evaluate each page on your website when it comes to determining their rankings. This evaluation is also called page authority. 
The quality of the backlinks on your pages is also the main factor in this evaluation.
That's why internal links are very beneficial for your rankings. In other words, your content must link to other relevant content that will provide additional information on your website. This will greatly improve other ranking factors, such as time spent on page click-through rate and page views.
However, not every link needs to be followed by search engine crawlers. 
For example, links to irrelevant pages or advertisements do not need to be indexed by search engines. Furthermore, you have to make sure you're not getting more page scores than you're giving away when linking externally.
The fact of the matter is that you're basically giving a piece of your SEO score to the external websites you're linking to and vice versa. That's why both dofollow and nofollow internal and external links are necessary on your WP website. Here's an example.
A dofollow link looks like this:
<a href="http://www.yourwebsitename.com">Random Website</a>
A nofollow link looks like this:
<a href="http://www.yourwebsitename.com" rel="nofollow">Random Website</a>
By adding a nofollow attribute to external or internal links you're basically telling website crawlers not to follow a specific link, which means it won't contribute towards your overall ranking score.
You can easily add a nofollow attribute to any link via WordPress Code Editor, by using a plug-in or going through the manual process via Appearance>Menus page in your WP Admin console.
3. SEO-friendly WP themes
Most WP web owners prefer to customize their sites as they see fit. After all, this is one of the main advantages of using WP, in the first place. However, manual customization oftentimes leads to poor optimization.
This is especially true when it comes to mobile friendliness. As you may already know, Google released their mobile-first indexing a while ago, giving priority in visibility and rankings to mobile-friendly websites.
Fortunately, WP has you back even if you don't know how to make your website more mobile-friendly. In fact, there are plenty of WP themes that are already SEO-friendly. For instance, many premium themes come with a built-in responsive design.
In other words, your content will adapt and adjust to any screen size on any device. Furthermore, if you don't like any of the pre-made themes, you can always create your own. As mentioned before, WP is an open-source platform.
Therefore, you can always choose best Los Angeles web design agencies which are specialize in creating a mobile and SEO custom theme that you can seamlessly implement on your VP website.
That way, you can fully customize your site and ensure that everything is perfectly aligned without having to worry whether your website is optimized properly or not.
Every time you add new content or create another page on your website you have to notify the website crawlers to index your pages. When done manually, this task can be daunting as it's quite time-consuming, as well as mundane.
What's more, you may simply forget to do it, which means you won't get any SEO benefits from new content. Fortunately, WP has a feature that allows you to automatically inform crawlers about new content or new pages so they can properly index everything.
This feature is called automatic ping and what it does is that it notifies web crawlers every time there's a new post or fresh content on your website.
Just enable it under Settings>Writing>Update Services. Simply put, your WP site will call search engine crawlers: "Hey, I've added new stuff, come check it out and index everything properly, please."
That way, you can ensure that your pages are always properly indexed and visible on search results, even if you forget to do it yourself. However, it's advised that you create an XML sitemap for your website and help search engines properly examine every page on your website.
You can manage to do this manually or by using a WP plug-in for sitemaps. Either way is fine, as long as you regularly update your sitemap. Be careful not to overdo it though. 
If you update your website many times during the day, WP will send a ping to Google every time you make changes. You might get penalized for pinging too much.
You don't have to be an SEO expert or a tech-savvy genius to ensure that your website is well-optimized and that it's performing exceptionally well. WP can help you do all those things and more. All you need is the right plug-in for the right task.
As you may already know, WordPress has a wide variety of plug-ins for you to choose from. Although experts suggest you shouldn't use too many plug-ins at once because your website might get bloated and sluggish, there are a few plug-ins that are absolutely necessary when it comes to SEO.
This is especially true if you're not familiar with SEO best practices yourself. Every SEO-friendly plug-in you use will help you in one way or another. It depends on the plug-in and what you need it for. Therefore, here are a few examples of plug-ins and how they can help you with SEO.
All In One SEO (AIOSEO) – This plug-in helps you optimize your website for search engines in the best way possible. It can also help you perform a complete on-page SEO audit and optimization.

Yoast SEO – This plug-in helps you generate Metadata, create an XML sitemap and integrate your website with social media, among other things.

Google Search Console and Keyword Planner – No one knows more about SEO than Google. These plug-ins help you monitor and maintain your website's presence in search results. Google recommends which keywords to use and notifies you about any potential crawling errors, as well as how to fix them.

W3 Cache –   This plug-in can help you boost website performance and improve website speed. It provides you with content delivery network (CDN) support, browser caching, code minification and all other features designed to improve page loading time. It can also provide your website with SSL/TLS support.
Some plug-ins are free, while others require payment. Still, there are enough reliable plug-ins to help you cover every aspect of SEO and ensure your WP site is top-notch when it comes to optimization, performance and functionality.
WordPress is the most popular CMS and hosting platform for a good reason. It has everything you may possibly need to create a truly unique website. 
Moreover, WP can help you optimize your website and gain the highest rankings possible when it comes to SEO. The best part is that you don't need to be an expert in the field to achieve any of this.
Authors bio
:
Victor Baldin is a digital marketing specialist, currently working as a freelancer and at Digital Strategy One. Love to explore the newest web trends, tech, and marketing tools.