Most businesses have both search engine optimization (SEO) and social media marketing on top of their priority list. Both marketing strategies are very effective and can bring viable results, as well as return on investment (ROI).
But what happens when these two are combined and properly synchronized? First of all, social media doesn't provide any ranking signals when it comes to SEO. So don't expect to rank higher on the search engine results pages (SERPs) just because you have high social media engagement.
However, social media does help you build online visibility, brand awareness and exposure, pretty much the same way SEO does. That said, these two marketing strategies complement each other rather well. 
It's actually a good idea to use social media marketing to support your SEO strategy and vice versa.
You may not get any backlinks from social media, but you will get more qualified leads and more organic web traffic that will improve your domain authority.
Social media marketing is basically a platform for improving credibility and reputation, which are valuable factors in improving your SEO. 
With that in mind, here are a few ways you can combine your social media plan with your SEO strategy.
1. Create high-value content
Content is essential for both SEO and social media marketing. However, the content you create for both of these strategies is quite different. 
As a matter of fact, SEO content is usually keyword-oriented and designed for "manipulating" search engines into giving you a higher ranking. Such content is not suited for social media. 
If you want social media platforms to be a relevant source of qualified leads and organic traffic, you'll have to craft content more suited to the needs of your audience there.
What that means is that your content needs to be able to provide value to your social media audience. In other words, you should create content that's focused on solving problems, answering questions and otherwise helping the audience with their pain points. 
Here are a few things you should do:
Create highly relevant content.

Ensure that your content is informative, educational and entertaining.

Try to create new and fresh content.

Publish content regularly.

Use different content formats, such as videos, podcasts, infographics, webinars etc.

Add relevant visual elements to your content and blog posts.
Now, the content you create for social media can still be optimized for search engines, as long as it's value-oriented and can suit your audience's needs. This type of content will serve both marketing strategies exceptionally well.
2. Optimize your social media pages
It's no secret that social media users are difficult to win over. You must present yourself to them and establish a relationship with them before you can turn them into the source of qualified leads and organic web traffic.
After all, social media users are not in the process of looking for something specific, like online consumers who are browsing the web. That doesn't mean you can't spark their interest. That requires a slightly different approach than simply appearing on search results.
That's why it's of vital importance to properly optimize your social media pages. You can even consult with an branding agency to help you tell your story to your audience.
The fact of the matter is that you need a way to encourage your audience to flock to your pages. Here are a couple of things you should consider when optimizing your social media pages.
Portray your core values, mission statement, brand promise etc.

Keep your NAP (Name, Address and Phone Number) information consistent across all social media networks.

Use keywords whenever possible.

Optimize images on your pages for SEO.
Social media audiences will do their research by going through your pages before they decide to become your followers. That's why you need well-optimized social media pages.
3. Use paid ads to build visibility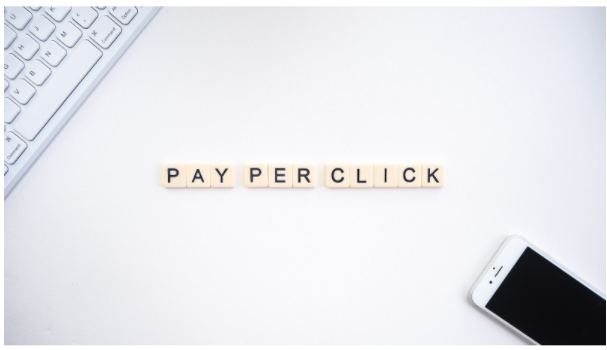 Many social media platforms, such as Facebook, Twitter, and LinkedIn, have paid ad features. These ads work similarly to Google's PPC (Pay-Per-Click). 
Social media ads can help you reach a specific audience at a specific moment when they're most active on social media platforms. This can help you boost visibility for your pages and the content you publish. 
Reaching a broader audience using social media ads has two main advantages.
First, you get to increase your following on social media, which means more likes, shares, comments etc. Second, with enough engagement, you get more ranking signals for your SEO aside from qualified leads and organic traffic once your audience starts visiting your website. 
Here are a few examples:
Increased direct website visits.

Improved time spent on pages.

More page visits per session.

Reduced bounce rate.

Improved backlink follows.

Increased total referring domains and IPs.
These ranking signals are crucial for SEO and your overall rankings. 
Provided you have a well-optimized, well-designed and highly functional website, your social media audience will simply fuel a lot of relevant ranking signals while spending time on your website. 
You may need to spend resources on social media ad campaigns, but you'll gain numerous benefits for both your social media and SEO strategies.
4. Use social media to generate insights
Social media activity is buzzing with information that every business can use to its advantage. Insights extracted from this information can boost all of your marketing strategies, not just SEO. 
Speaking of SEO, social media can be a great source of information for your future endeavors.
If your social media plan involves using metrics and KPIs (Key Performance Indicators) to monitor your audience's behavior so that you can improve your marketing efforts, you can use the same insights to improve your SEO strategies. 
Here are a few things social media insights can tell you:
Keywords or phrases your social media followers use when searching for something online.

Topic ideas for your content marketing.

Audience's needs, demands, expectations and preferences.

Niche-specific consumers who are looking for products or services.

Purchasing habits.

Current and most popular trends.

Audience's demographics.
Insights generated from social media activity are essential for improving your future SEO efforts. These insights can point you in the right direction when creating content or choosing relevant keywords to rank for.
Moreover, you don't have to rely on analytics and reporting tools to get the insights you need. Social media users are interactive and they love to take surveys, polls, as well as engage in conversations or discussions. 
You can basically ask your social media users for feedback or encourage them to provide it through reviews and comments. 
5. Link your website to your social media pages
The most important factor in combining your social media plan with your SEO strategy is the correlation between your website and your social media pages. 
As you might imagine, social media users will often travel back and forth from your website to social media platforms. It's crucial that you create a unified experience for such an activity. 
For example, if you manage to generate a lot of inbound traffic from your social media pages but your newly-found visitors bounce after a few seconds, it won't benefit your SEO in any way.
That's why everything needs to be optimized properly so that you can actually benefit from combining these two marketing strategies. Therefore, here are a few things you should consider:
Perform regular technical and on-page SEO to ensure a seamless browsing experience.

Make sure your website content is sharable on various social media platforms.

Always keep an eye on how social media users interact with your website.

Social properties you share on your social media pages that are related to your website should be coded and tested properly.

Use SEO best practices on your social media pages.
Using both social media optimization and SEO on your website and social media pages will actually link your website to your social accounts.
This will create a unique experience for your social media followers, as well as anyone else who visits your website from alternative traffic sources. Therefore, you'll have links on your social media pages that lead users directly to your website.
On the other hand, you'll have social sharing buttons, statuses and social media posts embedded in your website content. This will allow your users to boost bot social media and SEO signals by simply being active on both channels. 
Closing words
Social media may not directly impact SEO ranking, but that's not important. There's enough correlation between these two marketing strategies to fill the needs of both. Provided you combine them accordingly, of course.
Once you manage to do that, you'll be able to not just generate enough ranking signals for your SEO efforts but also improve your social media presence at the same time. 
All you need is an engaged audience willing to explore what you have to offer, whether that's just content or something entirely different. 
Authors bio
:
Victor Baldin is a digital marketing specialist, currently working as a freelancer and at Digital Strategy One. Love to explore the newest web trends, tech, and marketing tools.