You've likely associated businesses with entrepreneurs selling products or offering services like marketing and accounting. Well, it's not a wrong association, but there's more to it. Can professionals run businesses in their field of specialization? 
The answer is yes; you'll find many lawyers, doctors, and other professionals doing so. These businesses tend to be referred to as private practices. By definition, a private practice is a business run by self-employed professionals.   
Setting up a private practice can be challenging without the right practices. However, it's achievable. Suppose you've just opened a private medical practice. How will you ensure it grows? 
Here are the dos and don'ts; read on to find out more. 
The Dos Of Growing Your Private Practice
Enumerated below are some of the steps you can take to grow your private practice:
Market Your Practice Well
The success of your practice heavily relies on the number of clients you have. Therefore, you must be proactive in ensuring they come to your door. One way of doing this is by marketing. 
Marketing lets the public know about your existence and your services. There are many marketing strategies to increase patient volume in your practice. Each strategy works differently and is best under given circumstances. Your choice of the ideal strategy depends on your needs and target audience. 
Suppose you offer medical services that greatly benefit the aged. Your chosen strategy should be one that'll reach the elderly faster, like advertising on TV during the news hour. Be sure to adopt the right marketing strategy for your ideal clients.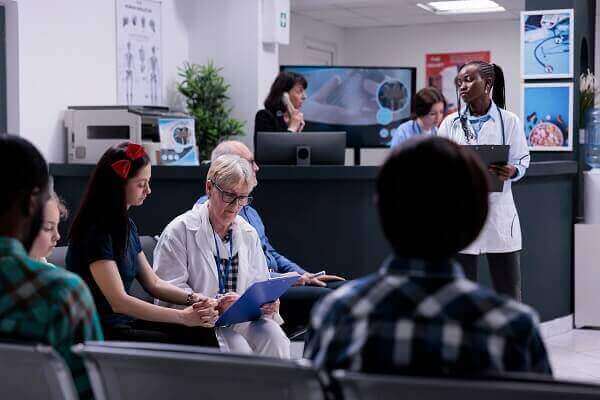 Work With A Qualified Team
The long-term success of your business greatly depends on how you offer services to your patients. Do patients feel at home in your practice, or do they dread coming there? The answers to these questions lie with the team you work within your practice.
Your team should offer quality services; no patient should leave your practice worse than they came in. You can only achieve this if you work with a qualified team. 
If you offer several medical services, be sure to have qualified doctors for each department. It's best to avoid one doctor for all services. They might get overwhelmed and get complacent about the quality of service delivery. Having a doctor for each medical field ensures everyone does what they do best to meet their clients' needs. 
In your medical practice, you'll have more than doctors on your team. You'll have a nurse, receptionist, cleaner, and accountant, among other workers. Ensure each of them is qualified for their job. 
Overall, you want to ensure everyone does their best at their job and handles patients respectfully and in a friendly manner. It'll increase customer satisfaction, making your customers always come back to you when there's a need. 
Create Policies And Procedures
In a business setting, rules are important, which is where policies and procedures come in. They guide your team on how they should behave and execute their roles in your practice. In most cases, policies and procedures are based on the business owner's values.  
For overall efficiency, the policies and procedures should touch on everything, no matter how small. For instance, it should depict the core values, dos, and don'ts when handling patients, how to handle emergencies, etc. With such principles laid down, your workers will know what's expected of them; you don't need to remind them.
Policies and procedures also help you get back on track should you feel you're losing yourself as a business owner. As stated earlier, these policies are based on values. Therefore, a periodic look at them will remind you why you began the private practice. It'll give you the momentum to get back on track and align with your goals. 
The Don'ts Of Growing Your Private Practice
To make sure that your private practice continues to grow, keep in mind the following:
Don't Operate Without Documentation
When setting up your private practice, there are laws you needed to comply with to be able to open your business. Some of these laws touch on documentation. In most cases, availing these documents isn't a one-time thing. It tends to be recurrent as long as you offer your professional services. These documents are licenses and permits.
Depending on your area of operation, the law might require you to renew permits and licenses every year or so. It might seem like a lot, but it's necessary. Be sure to renew them within the stipulated timeframe to avoid getting on the wrong side of the law. Without these documents, you'll be running your practice illegally. It might lead to lawsuits, penalties, and in extreme cases, business closure. 
Don't Be Difficult To Reach
One way to lose clients is by being unavailable. You'll only succeed if you meet your patients in their time of need without delays. Otherwise, they'll seek the services of another practice to your disadvantage.
Consider offering 24/7 support or services, especially as a medical practice. With this approach, patients can always reach you during emergencies, no matter the time of day or night. 
In addition, provide your contact information to the public through your website and social media platforms. It includes your physical address, email address, telephone number, and social media handles. All this information will help your patients reach you in the most convenient way for them. 
Conclusion
Opening a private practice is quite commendable. Nonetheless, growing it requires a lot of input; you must work smart. This post has made the growing process much simpler by highlighting the dos and don'ts of this process. Highly consider implementing the guide; your private practice will thank you for it years later.