If you want to improve your positioning, you should know the best Chrome extensions for SEO. These will be your allies to get data that you will not find on other sites. And the most attractive thing of all is that you can get this information at low cost.
Therefore, it is a good option for new digital entrepreneurs looking to save time. In addition to being  a great way to personalize your browser, it also gives you the possibility of turning it into one more tool for your work .
In the Chrome extensions for SEO you will find a wide range of options that will be very useful for you. With them, you can perform various tasks related to online marketing . Also, you can use them to extract your own data and those of the competition that will serve as support in your analyzes.
Advantages of Chrome extensions for SEO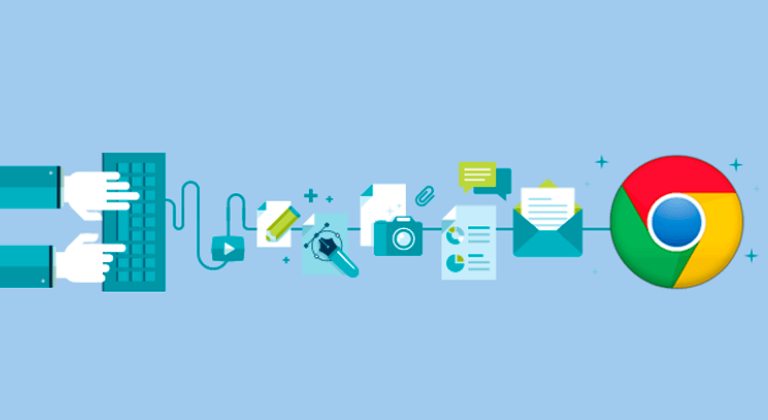 There are several positives that make Chrome SEO extensions ideal for improving your ranking. Below, you will see some of the advantages that you will get if you use these tools, so pay attention:
It allows you to review certain elements of your website quickly and easily.
By working it correctly, it gives you the possibility to positively impact the organic positioning results of your website.
It is an easy tool to use, so you don't need any kind of experience.
The installation is very simple and practical.
It has great accessibility and saves you a lot of time.
Discover the best Chrome extensions for SEO
Now that you know all the benefits that you will have if you use Chrome extensions for SEO, it is time for you to know which are the best. Remember to carefully select the one you are going to work with, since it will be your best ally to position yourself on the web, so take note:
1.- Web Developer
This is considered one of the best Chrome extensions for SEO positioning. It stands out for its simplicity and for being so complete, since it has options of all kinds. However, his approach is especially aimed at web development and SEO.
When you have installed it, you will see an icon of a cogwheel at the top. When you click on it, you will see how all the options it offers are displayed. Some of the things you can do with it are play with cookies , use css functions and others. Although the best functions it provides to improve the positioning of your website are:
Control of images: many ignore the importance of images for SEO. But the reality is that the size, weight, ALT attributes, title and file name are taken into account when positioning. The extensions, through a simple analysis, allow you to know this information so that you can optimize it instantly. This, in turn, will help you improve the loading speed of your website .
Title and link information : they give you information related to the titles of the page you are analyzing and its structure. Also relevant data on the links, separating them as follows: internal and external linking , and even the attributes assigned to them.
Various tools:  the "Tools" option shows you some optimization errors that you can ignore. This has to do with repeated headings, ALT attributes, or texts. You could help yourself to see the header structure and check the alt of the images you have or are missing.
2.- Web Developer Checklist
With this extension you can analyze the basic points of a website. This tool is characterized by being simple, fast and very useful. It is responsible for showing you in a list a basic technical summary of the website so you can assess the successes and errors .
Just a glance is enough to know if everything is fine or if you need to improve some features to have a good positioning. It teaches you if the web has robots.txt files , alt attributes, Google Page Speed ​​scores, among other notable aspects.
3.- Check My Links
Check my links gives you the possibility to check the links that a website contains. Studying the linking of pages, both internal and external, serves to quickly detect 404 errors . This extension is a free option and much more practical than the Screaming Frog link analysis tool.
However, there is a detail, it does not allow to export the results. For example, if you contain a broken link that is hidden in the code, it will alert you, but you must identify it on your own . Since it uses color coding, the number of correct links shows them in green; while using red for those who are broken. This makes your job easier and you can fix it by deleting them in Search Console or performing a 301 redirect.
4.- NoFollow
Another Chrome extension for SEO super simple, in addition to being very functional and very useful. After you have installed it, you will find it in the browser represented by a link icon. It will help you to automatically detect all the links on the page that have a nofollow attribute assigned .
To make visual work easier, it will show them with a red dotted box. Thus, you can easily locate them so that you can later control them. As long as you don't deactivate it, this extension will be activated automatically in every url you visit. Unlike other tools of this type, this one is only limited to this function.
5.- SEOquake
Seoquake will provide you with highly relevant information about different elements that directly affect the SEO positioning results of your website. Once you click on the icon corresponding to this extension, it will run an analysis, which will supply the following data:
Website information: you can view  general project data , which is extracted directly from the SEMrush tool. From approximate visits, to a visibility index, among other information.
On-page analysis and diagnosis: this option shows the result of an on-page analysis of the page where you are. In addition, it provides basic tips to optimize each of the analyzed elements such as the canonical URL, the title, the meta description, the robots.txt file, the sitemap, among others.
Domain or page comparer:  here you can compare entire domains to see data from pages indexed in Google and Bing. You will be able to know the age of the domain and other relevant data that can be very useful to improve your positioning.
6.- Linkparser
Linkparser is another of the Chrome extensions for SEO with which you can check the links of a web page in a practical and quite visual way . When you click on the icon that represents it, you can assign different colors to highlight the internal, external, dofollow and nofollow links . It will also be useful to highlight the dofollow and nofollow subdomains.
Once you have the changes saved, each link on the page you are analyzing will appear with the color selected for each case. Without a doubt, it is an easy way to identify them and know what should be corrected.
7.- MozBar
Moz Bar gives you the possibility to obtain a lot of useful information to structure a good SEO positioning strategy. With it, you will be able to know the authority value of the «PA» page and the «DA» domain of any page you decide to analyze .
As if that were not enough, it is also capable of applying the functionality directly in the results of the SERPS in Google. In this way, you will know the authority of all the results that appear when performing a specific search. It has other options, such as extracting all the information in an excel, doing small on-page analysis of the elements of a page or reviewing the internal links.
8.- Woorank
It is a web platform to analyze the on-page positioning of a web page. However, it has this extension that is very useful to optimize your page through an audit. It gives you good data on the problems that have arisen during the analysis and the difficulty of improving them . However, it also gives you options to optimize all those negatives.
Despite being a little strict tool in its reports, it is quite efficient to solve the small errors that are on your website. The idea of ​​this is that you are gaining positions in Google and thanks to the SEO audit options that it offers you, you can achieve it. For this reason, it is considered one of the best web analytics extensions.
9.- SEO Serp
SEO Serp allows you to compare the positioning of one or more domains based on a specific keyword. You will only have to indicate the keyword that you want to analyze, select the country in which you want to make the query and add the websites that you are interested in comparing.
After this process, it will give you the first 10 results and will indicate the positioning of the given urls in case they are not in this top. This data is stored so that you can export it in HTML or CSV format .
You already know the best Chrome extensions for SEO, so it's time for you to work with these tools to see the results. If you need extra help, todaytechreviews is your best support to create and implement strategies to improve the organic positioning of your website .