Digital Advertising on Smart TVs opens up a world of enormous possibilities for any digital marketing strategy. The hybridization of a medium such as television with a digital environment creates unprecedented advertising possibilities .
On the other hand, until now the web ecosystem has been a perfect medium to offer advertising in an incredible range of formats: Banners, pop-ups, Adwords ads or campaigns through social ads are just some of its examples.
Unlike conventional television, the Internet as a marketing platform is universal. There are satellite television channels and it is a way to cross borders. But the capacity of the Internet in this regard is unbeatable. Especially since it offers the ability to make advertising campaigns available from anywhere in the world.
This phenomenon is especially noticeable through digital advertising on Smart TVs. Internet-connected television is opening an unprecedented path for this new discipline.
What is a Smart TV and how does it work?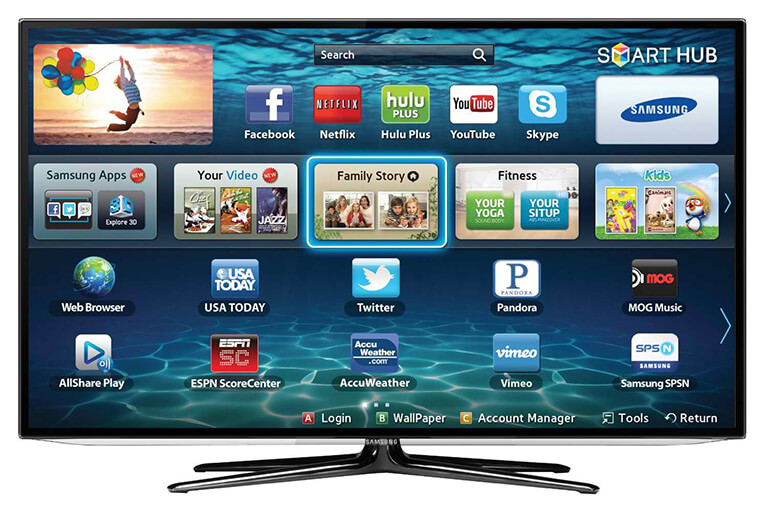 The Smart Tv is the integration of Internet and Web 2.0 functions in new generation televisions. Therefore, Digital Advertising on Smart TVs is designed to offer its content through these devices that connect to the internet.
A Smart Tv can be considered a hybrid medium between computer technology and television. Its possibilities are that the user can access video transmission services such as YouTube or Netflix . Other options that it allows are browsing and searching for digital content on the web from television.
A key difference of Smart TVs compared to traditional television is how it develops its advertising. Advertising on Smart TVs finds in this medium the possibility of generating native advertising content in a medium that until very recently focused on more traditional advertising formats.
Traditional TV Vs Smart TVs
Another difference is that traditional television focuses mainly on the transmission of previously programmed news, movies or series on each channel. In the case of the Smart Tv they have a content format more similar to a web than to a television, although both formats cohabit .
Something you will find in the Smart TVs is that these new generation devices offer you the possibility of accessing content through software applications or web widgets.
For its part, another difference is that traditional television cannot transmit digital advertisements. On the other hand, digital advertising is the ideal format for Smart TVs.
The potential of digital advertising on Smart TVs
The arrival of Digital Advertising on Smart TVs represents a new breath of air for traditional television in general and television advertising in particular. The popularity of traditional television as a broadcast medium is falling. For this reason, Digital Advertising on Smart TVs represents a new way to reach audiences through this channel.
The migration of users to Internet-enabled televisions and over-the-top (OTT) devices is now a fact. What is a unique opportunity for advertisers to reach the target audience as they have never done before on television.
Through this combination of Internet and television, new advertising opportunities are opened. And being able to gain insight into how Internet customers behave and their lifestyle preferences is an unprecedented door to truly valuable Digital Advertising on Smart TVs .
Soon there will be no Smart TV without ads. For advertisers it is a trick to save on advertising investment.
Until now, when users viewed an ad on their personal device or on the web, they typically viewed it from user to user. But the arrival of digital advertising on Smart TVs means that consumer behavior is in a web-type digital format but shared in a group like traditional television.
Because, according to statistics, the consumption of Advertising on Smart TVs is done with family and friends. The estimate is that it is in the company of at least 2 or 3 spectators.
A growing advertising investment in Smart TV
Viewing the ad on Smart TV means that multiple people will see the ad at once. Which significantly reduces the cost per impression for the advertiser.
The latest 2018 video ad spend study by IAB argues that OTT's global ad revenue is growing quite fast . OTT is video content that is distributed over the internet. So there is no need for a TV service provider. It is consumed on Smart TVs.
The data indicates that in the section from 2016 to 2022 this type of advertising ends up reaching 80,000 million dollars.
7 keys to digital advertising on Smart TVs
1.- Greater precision in the target
One of the notable aspects of Digital Advertising on Smart TVs is its ability to segment the target audience or as it has never been done before .
To use the Smart TV, users must log in through universal identifiers such as Facebook or Google accounts. This means knowing in a much more precise way the impact of each campaign both demographically and geographically.
This is so because the technology uses third-party data to complete user profiles. These data have to do with geolocation, zip code or interests. But, in addition, you can track online behavior as well as know from what type of device they connect and in what language they do it.
Accurate audience targeting enables receptive users to target the brand . In this way, the messages reach the indicated audience. For this reason, Digital Advertising on Smart TVs gives the option of creating more relevant messages, because it adjusts them to identified audiences. The consequence is a greater contribution of value to the brand.
2.- More personalized ads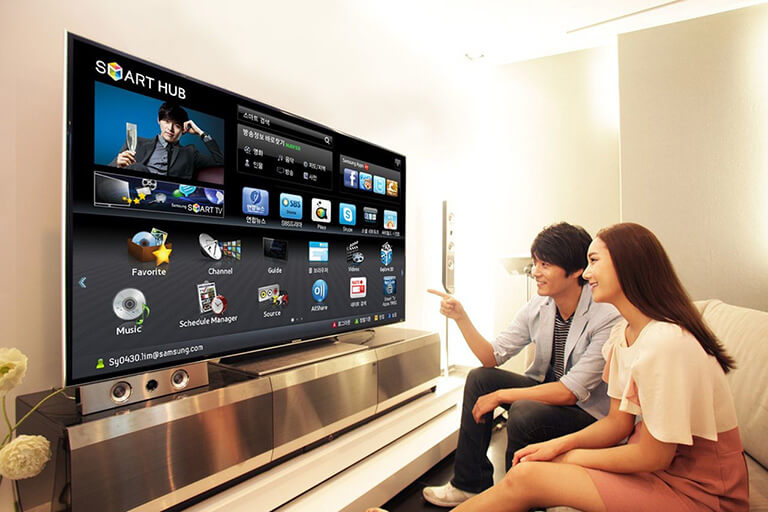 Digital Advertising on Smart TVs offers really efficient advertising guarantees. Due to the targeting ability, ads can be targeted in a very specific way. With this type of advertising you can develop highly personalized ads , HD quality and stereo sound.
And better advertising quality offered through Digital Advertising on Smart TVs promotes brand loyalty and increases brand visibility.
3.- New ad formats
Another feature of Digital Advertising on Smart TVs is that it is very entertaining. It enables marketers to experiment with all video ad formats: From animated video ads, to static, to CTA ads.
In addition, a type of advertising format native to digital television is interactive advertising. Advertising creatives that promote consumer engagement and increase the performance of video ad campaigns.
4.- Greater loyalty
Digital Advertising on Smart TVs represents a new user experience when faced with this type of format. This is a new experience compared to viewing ads on the web or mobile devices . In addition, the experience of broadcasting ads on a large screen offers a better guarantee of ad visibility. In fact, it mimics the traditional cable television experience.
Through the television screen, users pay more attention to ads. And they tend to see the ads for a longer period than on a web or mobile. The consequence is that there are more possibilities to retain the audience, as well as to retain it and continue exploring other creative ways of Digital Advertising on Smart TVs.
5.- Real-time metrics
Advertising is impacts. With Digital Advertising on Smart TVs, digital marketing specialists can measure the effectiveness of your advertising campaign simply and in real time.
The number of visits, clicks, conversions and direct responses can be tracked. A huge advantage since real-time metrics offer many possibilities to modulate and adjust the ads of a campaign to make it more efficient.
6.- Receptive audiences to interact
The role of the Digital Advertising audience on Smart TVs is different from that of advertising on traditional television. It is an audience with an active role. The great feature provided by this format is interactivity , a basic concept of the digital environment. Not only is advertising interactive, but the audience is also.
With Advertising on Smart TVs, brands have the opportunity to interact with their audiences. This presents enormous possibilities for meeting the audience. And also to retain it. It can even be achieved that many users are brand prescribers.
The audience for Digital Advertising on Smart TVs is also freer. The user chooses how to interact with this advertising format. The ability of users to control this type of ad results in higher levels of satisfaction. This fact is hardly surmountable in traditional advertising. The consequence is a better perception and positive attitudes towards the ads presented.
7.- You reach Premium audiences
Digital Advertising on Smart TVs gives you the possibility to reach top audiences of a specific brand or event. A large portion of daily ad requests on Smarts TV are logged during the hours when Premium content is broadcast.
Therefore, moments such as live concerts or important sporting events are optimal for Advertising on Smart TVs. In this way you can reach unique audiences in addition to obtaining higher profits.
Network Architect is a professional who takes care of communication networks, such as local area networks (LANs), wide area networks (WANs), and intranets.