Getting positive reviews on Google is essential in business. 88% of consumers place great trust in both online reviews and the personal recommendations of other users. Third-party opinions are very effective in influencing purchasing decisions consumer .
In fact, 90% of users claim to read reviews on the Internet before visiting a website or purchasing a product . They are not only the deciding factor in the decision making of potential customers. They also carry a lot of weight in Google's search algorithm .
Getting positive reviews on Google can give businesses a huge credibility boost without spending a lot of money. Among the many benefits of obtaining good Google reviews, it is worth highlighting being able to achieve a good local SEO positioning . In the same way, it is also a great help to improve the online reputation of a brand.
In other words, more and better reviews translate into better positions on the results pages , more leads and sales and, therefore, higher income. If you are struggling to improve your online presence, here are 10 ways to get positive reviews on Google without much effort.
First things first: why do Google reviews matter?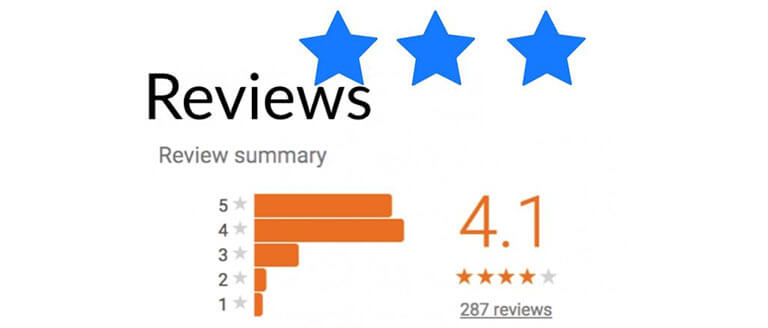 It is not surprising that online reviews are so important, but how much weight do they have in customer acquisition? The proof is in the data! Most notably, 85% of consumers do not trust reviews that are more than three months old. Also, 40% just look at the reviews from the past two weeks .
This means that it is not enough to get 100 5-star reviews and stop trying to increase their number. The most recommended is to request them continuously so that your profile is always updated. You can easily do it incorporating in your marketing plan the 10 strategies that you find below.
Getting positive reviews on Google increases your reach
To say that Google's search algorithms are complex is an understatement. But there is one thing for sure: Google reviews have an impact on Google's local search.
According to Moz , about 9% of the entire search algorithm is driven by reviews. For example, those that can be found in a company's Google reviews are usually very effective.
The good image of a brand is largely shown thanks to the reviews it receives . Properly executing a well-planned strategy to get positive reviews on Google can be one of your most successful branding tactics.
This is in part because Google Business Reviews allow your business to appear in the "Map Pack." The map pack shows the name and link to the company, the address and phone number, as well as the total number of Google comments. In addition, it also shows the average rating users give it.
10 tricks to get positive reviews on Google
Now that you know the value of user reviews, it's time for you to learn a few tricks to get positive feedback. Here are the top 10:
1.- Make sure that users can leave comments
The first thing you need to do to get positive reviews on Google is make sure you have a Google My Business (GMB) page. It may seem obvious, but many small businesses don't realize that they don't get a My Business page right away simply because they exist.
You need to register the page and complete the information they request. Once the page is created, developed, and verified, you can start collecting your customers' opinions.
Older companies with a Google Places page will discover that their information has been transferred to a Google My Business page. This means already having a solid starting point for a brand profile that has already been developed previously.
2.- Question!
Most of the time, the easiest way to get feedback is to ask for it. Often, your customers will buy a product and have a satisfying experience of using it. But they will almost never think of going back to your page and leaving a comment.
The same goes for services. Although some industries like hospitality and restaurants in particular find it easier to accumulate opinions. On a regular basis, they will have followed one of the accounts on social networks or subscribed to their newsletter as part of the purchase process.
But even if your company is not in this sector, these are ways can be very useful to ask your customers to make honest comments. Even mediocre reviews are better than no reviews.
3.- Facilitate leaving a comment
To collect as many reviews as possible, it is best to link as close as possible to the comment page. Instead of linking to your basic Google My Business page or your own website, link directly to the reviews page.
Make sure a user has to click as few times as possible to get to the comment page. If they have to search your profile or your website, and then search on that page where to leave a review, surely most will give up trying. Consider each additional step as a mistake where you will lose some percentage of possible reviews.
4.- Avoid buying or falsifying comments
Veteran Internet users know what a legitimate review looks like. More importantly, they know how to spot false criticism . Several signs are clear evidence of when a brand has purchased positive feedback or is removing negative feedback.
Writing comments about your own business from personal accounts or buying comments from other accounts are signs that your business has something to hide.
An added risk of purchased reviews is that when those fake accounts are removed, your reviews also disappear. At a minimum, you will lose credibility. Fake reviews hide the truth, and the truth is what you want to promote to improve your brand reputation.
5.- Get a review in places other than Google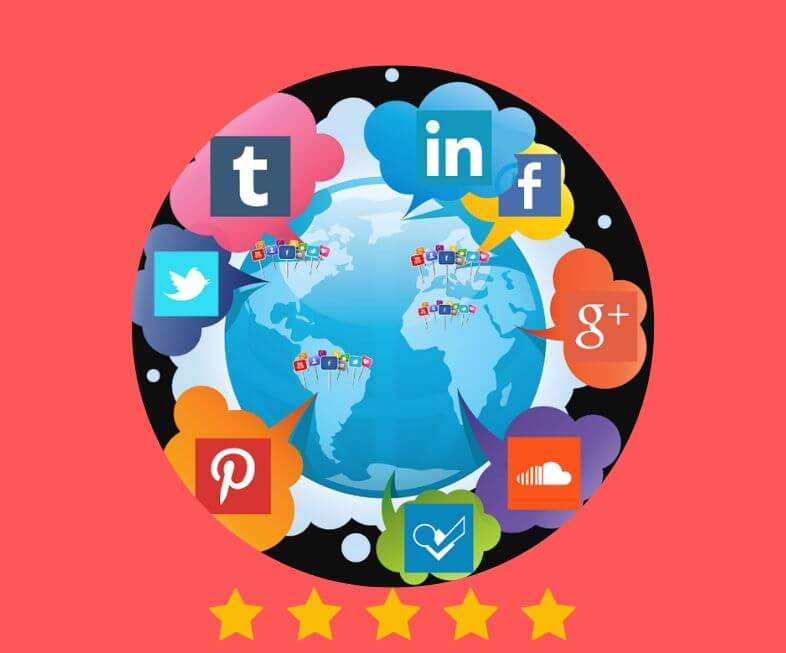 Attracting comments through Google My Business is very effective. But it also doesn't mean that you should put all your eggs in one basket. Many users prefer to find reviews through Yelp, Angie's List or one of the many other sites that offer company reviews.
If you don't have comments on any of these sites, but many on Google My Business, your comments may seem purchased. When requesting reviews, please do so through any other site popular with users. Do not stay alone with Google. Let your users choose the site of their preference. Some will even go the extra mile to post comments on various platforms.
6.- Address negative reviews quickly and personally
Inevitably you will get some bad reviews. One or two star reviews should be addressed as they appear. Which means you need to monitor the reviews you receive frequently.
But if there is something to avoid it is to eliminate bad reviews. Users will know you're doing it, and they don't forget. Instead, address each negative review in the comments and show your side of the story to users.
Ask the disgruntled user to contact your customer service department and work with them to get it right and improve customer opinion. If they can't be satisfied, and sometimes it's definitely not possible, don't worry. If you can satisfy others, ask them to leave more reviews to better influence the opinion of other users.
7.- Use the QR codes to link to review pages
Mobile devices are ubiquitous among most of today's shoppers. This means that almost all users have the ability to scan a QR code and visit the site it links to.
Printing a QR code on your promotional material, receipts, or any other location that users have contact with is a great way to link directly to a review page . This passively and effectively encourages users to leave reviews once they scan the code and see where it leads.
8.- Promote public testimonies
Almost all companies will receive an unsolicited review at some point. These comments, when negative, present an opportunity to provide better customer service and emerge stronger from the mini crisis.
So what do you do when they are positive? A private communication cannot be used publicly without the sender's permission. However, what you can do is reply and ask them to post their review on Google My Business and other sites. This allows you to bring private comments to public attention.
9.- Add a CTA through your newsletter
The footer of your newsletter is a great place to add a link to your My Business profile and get positive reviews on Google. Don't forget to put in a good call to action. The users on your mailing list generally like your products or services .
Therefore, they are often willing to leave comments when they think about it and have time. An appropriate time to leave a review is when they read your newsletter. A link at the bottom of it is very effective in redirecting users and urging them to make an assessment.
10.- Post reviews to your partners and other companies
You don't have to get all of your customer reviews. Many companies have partners in the industry. One trick you can use is to leave good comments about those companies on their pages and profiles. It won't always work, but sometimes these companies will reciprocate by leaving their own reviews on your page . This helps build a better business relationship and increases your comments and reputation at the same time.